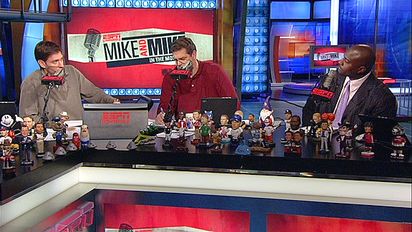 Recently on ESPN's Mike and Mike in the Morning, Mike Golic and Mike Greenberg were discussing P90X and arguing who could do it and who would throw in the towel. Their discussion got me thinking about all of the people that I know who have started P90X and quit after 3, 4 or 5 weeks. Now let me be clear. P90X is NOT for the faint of heart. It is an intense program that combines everything from strength and cardio including things like kick-boxing,  plyometrics and yoga. It is the complete package for anyone looking to get into the best shape of their life.
P90X DVD Workout
When I first started P90X I was a little skeptical about a "DVD workout program". All I could think about was Buns of Steel and all of the other cheesy home workout programs. Well P90X is NOT one of those programs. You will get buns of steel but it won't take 6 minutes a day or no effort at all. You will sweat. You will be sore. You will want to quit. Tony will keep you motivated to keep "Bringing It". Then you will look up 90 days from now and say, "WOW! Who is that person looking back at me in the mirror?"
So the question is, Can You Handle the "X"? Bring It!